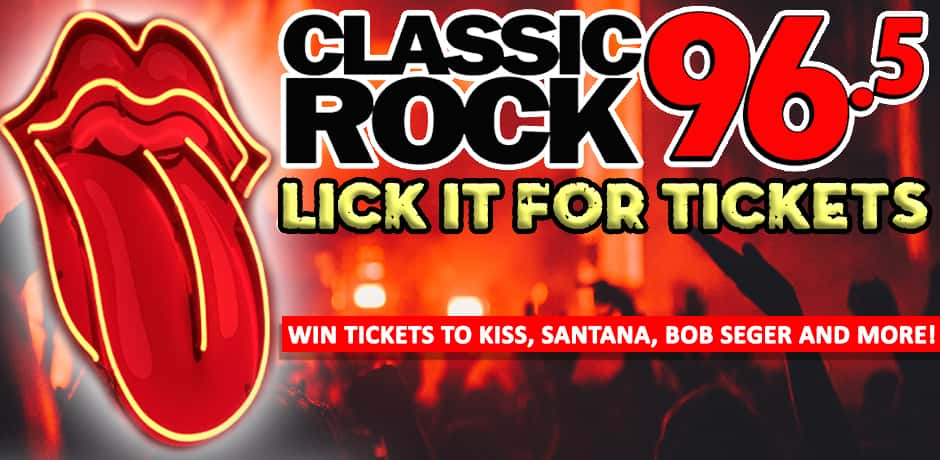 Classic Rock 96.5 wants you to Lick It… For Tickets!
Listen weekday mornings for Billy D to play a famous rock guitar lick. Know your rock music and you could win tickets to see Styx, Whitesnake, Iron Maiden, Joan Jett, Heart, Bob Seger, Santana, KISS and more!
Lick It For Tickets… every weekday morning at 7:50 with Billy D!